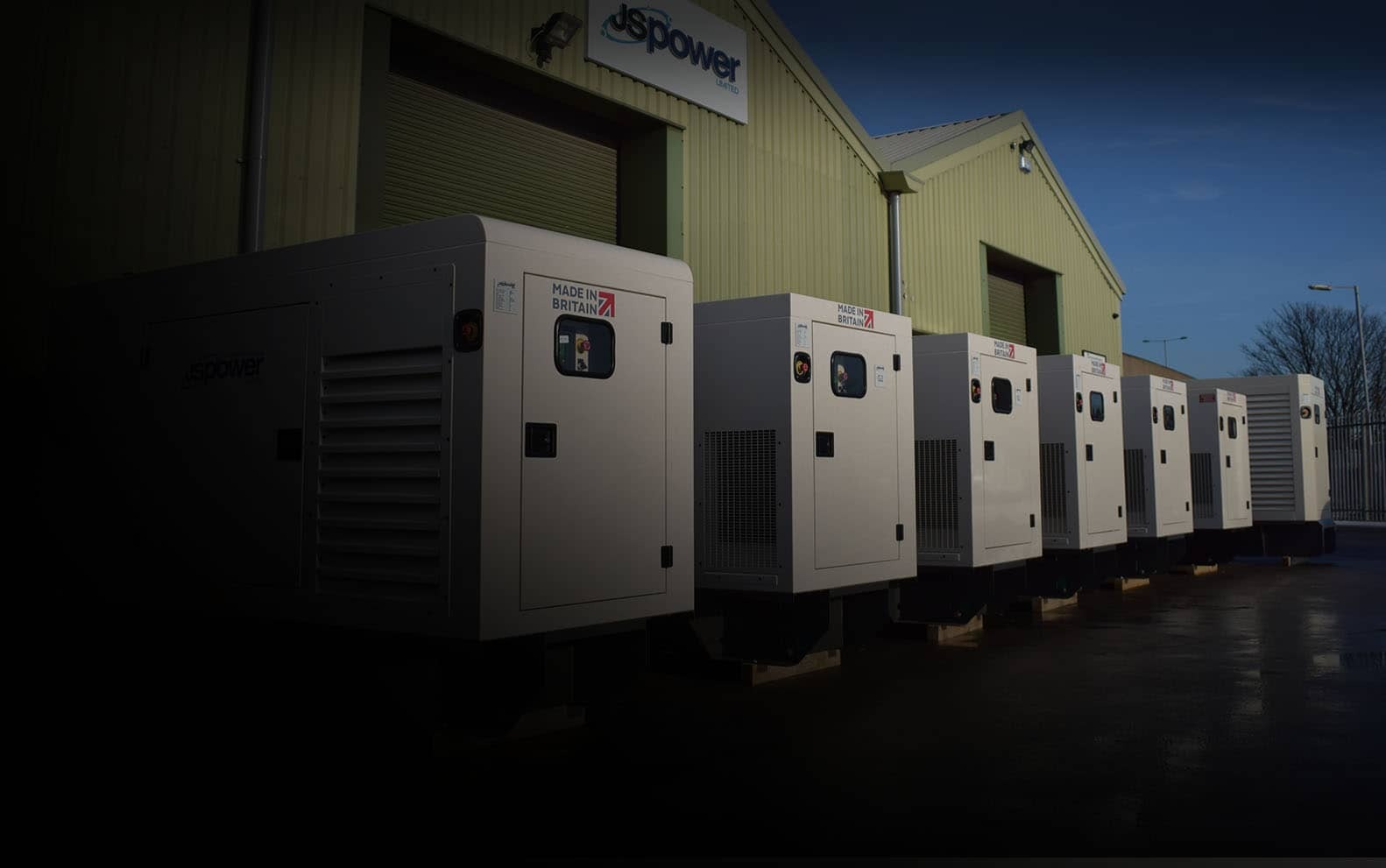 World Class Generators, Repairs and Maintenance
Generating Power when
and where you need it.
We provide a full range of power generation
solutions to meet the exact needs of our clients.


Welcome to JS Power
UK built, outstanding quality, CE-approved diesel and Bio-diesel generators are what we specialise in.
JS Power installs, supplies and service many types of diesel generators across the globe. With over 60 years of experience, you can be sure our team is efficient and knowledgeable in every aspect of generator maintenance and servicing.




Our Products
Bio-Diesel Generators
Each of our bio-diesel generators is made to exacting standards using top-quality components sourced from trusted brands, ideal for environmentally conscious businesses.
Diesel Generators
We are the leading supplier of high-quality diesel-powered generators, CE approved, built for longevity and a wide range of power applications.


Our Services
We offer a wide range of cost-effective ancillary, support, maintenance and
monitoring services to help you get more from your investment.


Clients we work with


Here to help
If you require more information on any of our top-quality generators, then feel free to give us a call on 01482 222 565 and speak to a member of our team.