Case Studies
Generator Remote Monitoring Project
One of our customers identified a problem at one of their sister sites in Sweden. The IT suite had a back up generator which would start if there was a mains failure and then provide backup power as intended. The problem arose when the generators ran out of fuel and stopped.

The JS Power team were asked to come up with a solution for their 2003, FG Wilson, P110E generator that backed up their IT facility. The requirements were 24/7 remote monitoring including fuel level and multiple receiver email alerts.

It was decided that the best option was to replace the full control panel box with a new prewired control panel box & digital control panel. We fitted the same CPC connectors that were fitted to the FG Wilson 2001 control panel box, ensuring all wiring corresponded. We also used the DSE 4520 digital control panel with the DSE 981 Gateway to provide a full 24/7 remote monitoring solution.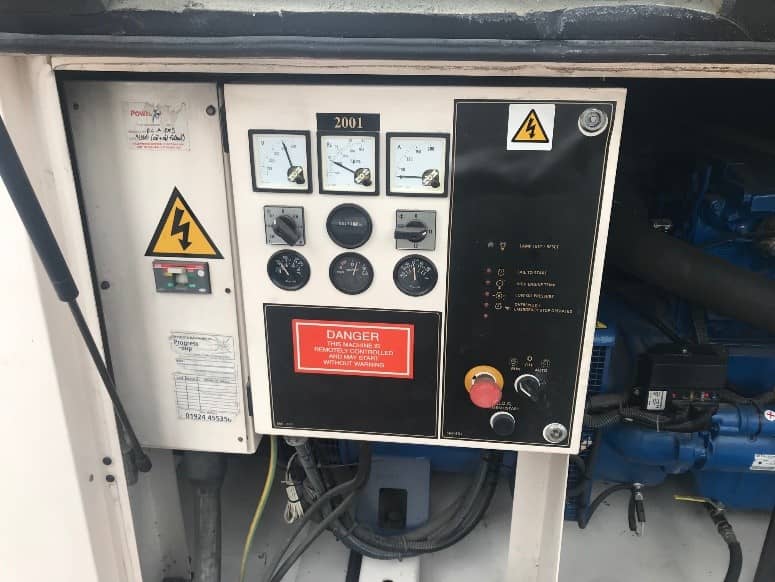 This inclusion of a Fozmula analogue fuel level probe provided an accurate fuel level, which can be easily accessed on the remote monitoring platform.

Our customer is now able to view what's going on with their generator in real-time on their smart-phone, tablet or PC. We have also provided email alerts, so the customer is aware of the generators current state and any potential issues that may arise.

Some of the equipment we provided includes:

•PREWIRED CONTROL PANEL BOX
•DSE4520 DIGITAL CONTROL PANEL
•DSE891 GATEWAY
•FOZMULA ANALOGUE FUEL LEVEL SENSOR.

For more information on our Remote Monitoring service feel free to browse through our website or call the team on 01482 222 565. We're more than happy to help you with any of your generator needs.


Related Case Studies
Education Materials Manufacturer


Here to help
If you require more information on any of our top-quality generators, then feel free to give us a call on 01482 222 565 and speak to a member of our team.