Case Studies
Education Materials Manufacturer
We were asked to design, install and commission a new prime power supply to a leading manufacturing company in Poland incorporating Biodiesel Generators.

After various discussions and meetings, the JS Power design team recognised that the clients' power demands were not steady loading throughout the day. It became apparent that instead of using one generator that would be running on a light load for some time, two generators synchronised together using load share facilities would suit the client's needs better.

The system proposed consisted of one x 500 kVA and one x 300 kVA Prime rated Bio-Diesel generators powered by Scania Engines. The control panels were specially configured to recognise the load demand and switch off automatically to minimise the fuel usage, upon an increase in demand the control panels monitor the state and decide which generator would be most suited to supply the power or indeed switch both generators on. Part of the JS Power contract will be remote monitoring the sets from the UK to assist in any issues that may arise.

After completion the project was signed off, and our team was immediately asked to start preparing designs for another larger project.

The equipment we installed for our client consisted of a 500kVA Bio Diesel Generator with a Synchronisation Control Panel, 300kVA Bio Diesel Generator with a Synchronisation Control Panel, Busbar Chamber with an Automatic Transfer Panel and Commissioning services.

If would like more information on our Bio Diesel generators feel free to contact our team on 01482 222 565.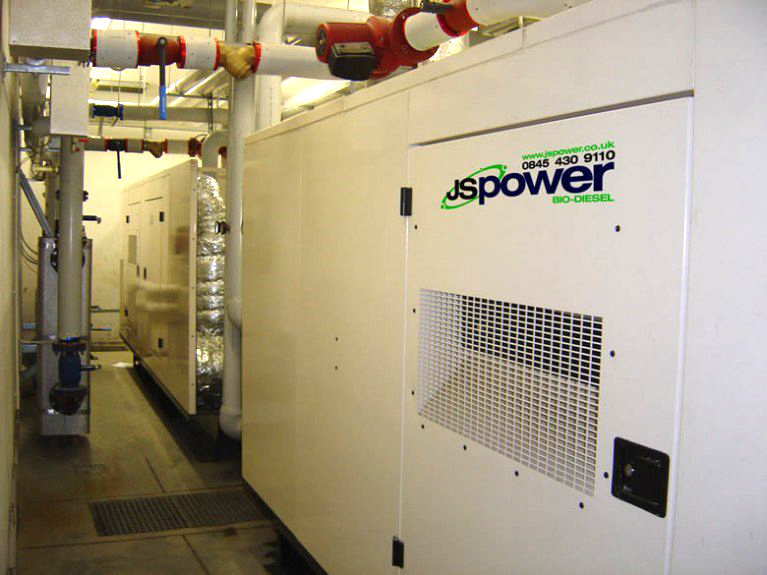 Related Case Studies


Here to help
If you require more information on any of our top-quality generators, then feel free to give us a call on 01482 222 565 and speak to a member of our team.