Case Studies
Bio-Diesel Processing Plant
One of our customers wanted a generator to run on B100 Biodiesel to make their processing plant 100% self-sufficient, using their own Biodiesel to power the process. They also wanted a N+1 configuration to make sure there isn't any loss of power and to have the capability of adding more sets in the future.

Our team supplied 2X JSPBD 500, these generators are warranted for B100 Biodiesel that conforms to the EN14214 standard. The sets where fitted with DSE 8610 synchronising panels and configured as a N+1 system. This configuration provides a backup for the prime running generator.

The system can also cope with extra loads in future as any load demand greater than the continuous rating of the prime running set, starts the standby generator and shares the load. The addition of more sets in the future is also made easy with DSE 8610, so this system is ready for whatever the future may hold. These sets where also connected to a DSE 891 Gateway, so we can monitor their activity 24/7 in real time.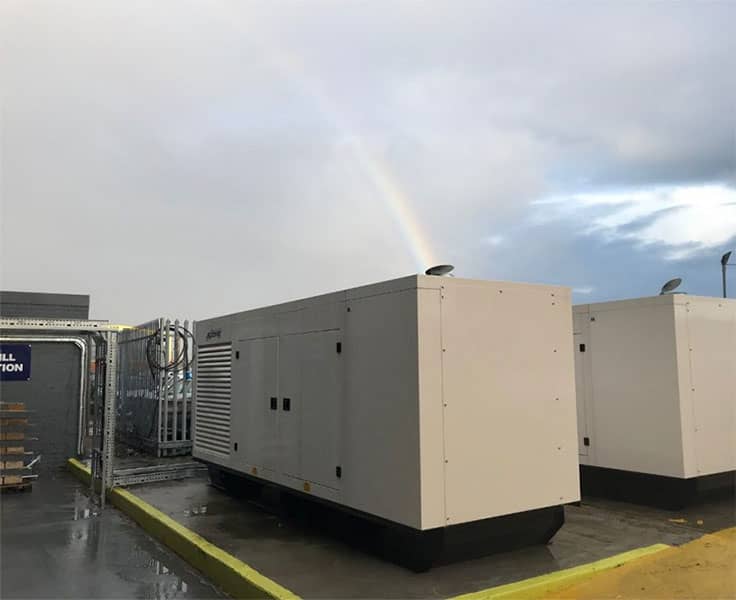 Equipment Provided
2 x JSPBD500
Scania DC13 72A High Performance Fuel Optimised, Electronic Engine
Mecc Alte Prime Rated 400/230v Alternator
Electronic Governor
Lube Oil Drain / Valve
Coolant Drain / Valve
230V Engine Coolant Heater
Coolant Drain / Valve
DEFRA compliant fully extended bunded base fuel tank (UK Legal Requirement)
DEFRA compliant bund leakage alarm (UK Legal Requirement)
Powder coated, galvanised steel sound attenuated canopy
230/24V Static Battery Charger
DSE 8610 Auto Synchronisation Control Panel
-Motorised MCCB
Fire valve and Wire
DSE 891 Gateway


Related Case Studies


Here to help
If you require more information on any of our top-quality generators, then feel free to give us a call on 01482 222 565 and speak to a member of our team.