Repair of Perkins Diesel Generator
Diesel generator workhorse for mobile seed dressing unit
The Perkins 404 D-22G generator engine arrived at JS Power headquarters as part of a seed dressing mobile unit. The unit is used to clean and preserve farmers corn seed with a variety of dressings which provide protection from Fungicides, Herbicides etc.

Fault

The customer had reported a fault that the generator was cutting out after a few seconds.
Findings
On inspection, it was determined that the generator had no output. The Generator was taken off the vehicle and stripped down, finding a burnt-out alternator.
It was decided to recondition the engine as it had run 7000hrs, the damaged alternator was also replaced. The generator parts were individually steam cleaned to clear the residue left by the preservatives and the dirt from the working environment. The air, oil and fuel filters were replaced along with fitting a new water pump, charge alternator, fan belt and battery. The injectors were removed and reconditioned and a new Mecc Alte alternator was fitted.
On completion, a load test to 110% was successfully carried out.
Ends.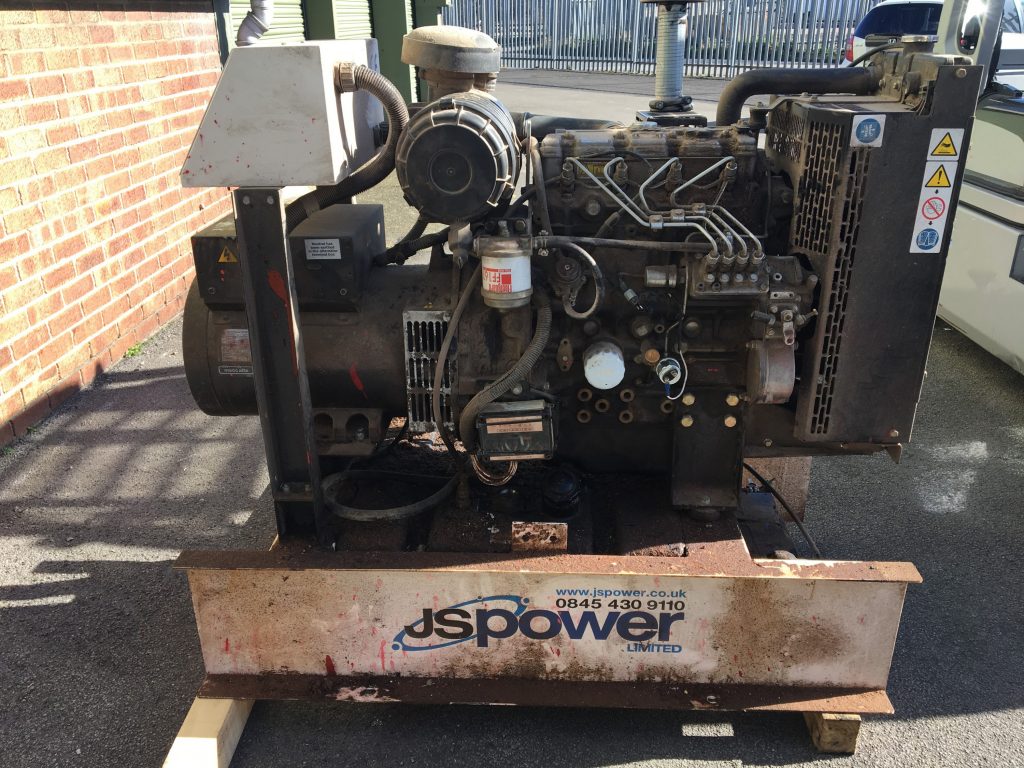 Previous Posts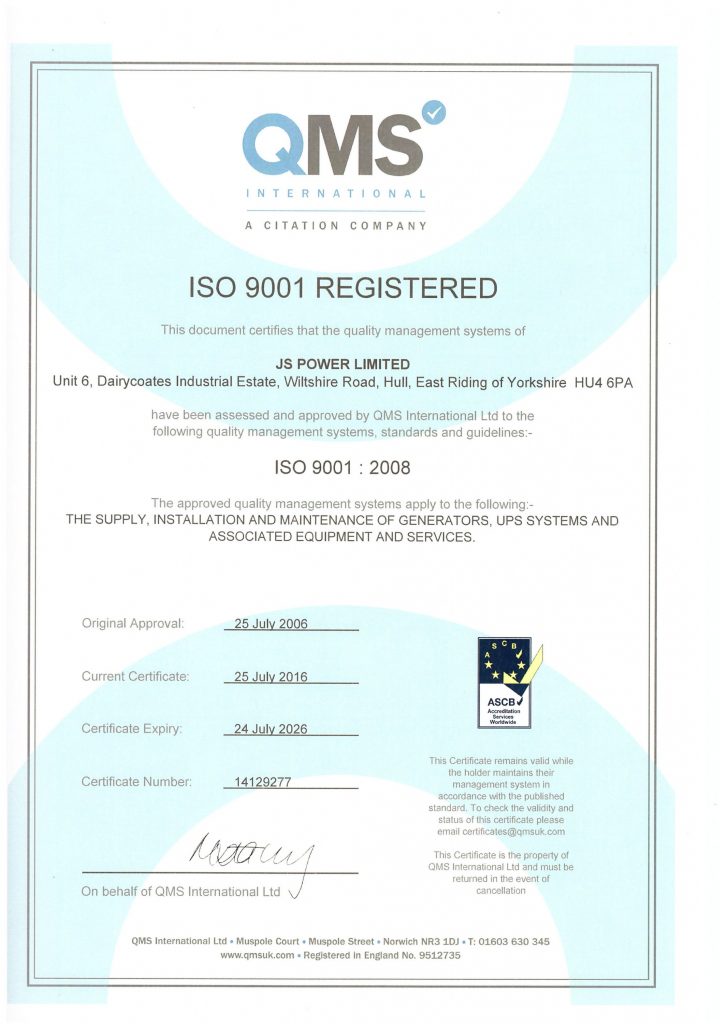 We maintain ISO 9001 International Standard for 11th year Here at JS Power we work hard to maintain our quality...
Read More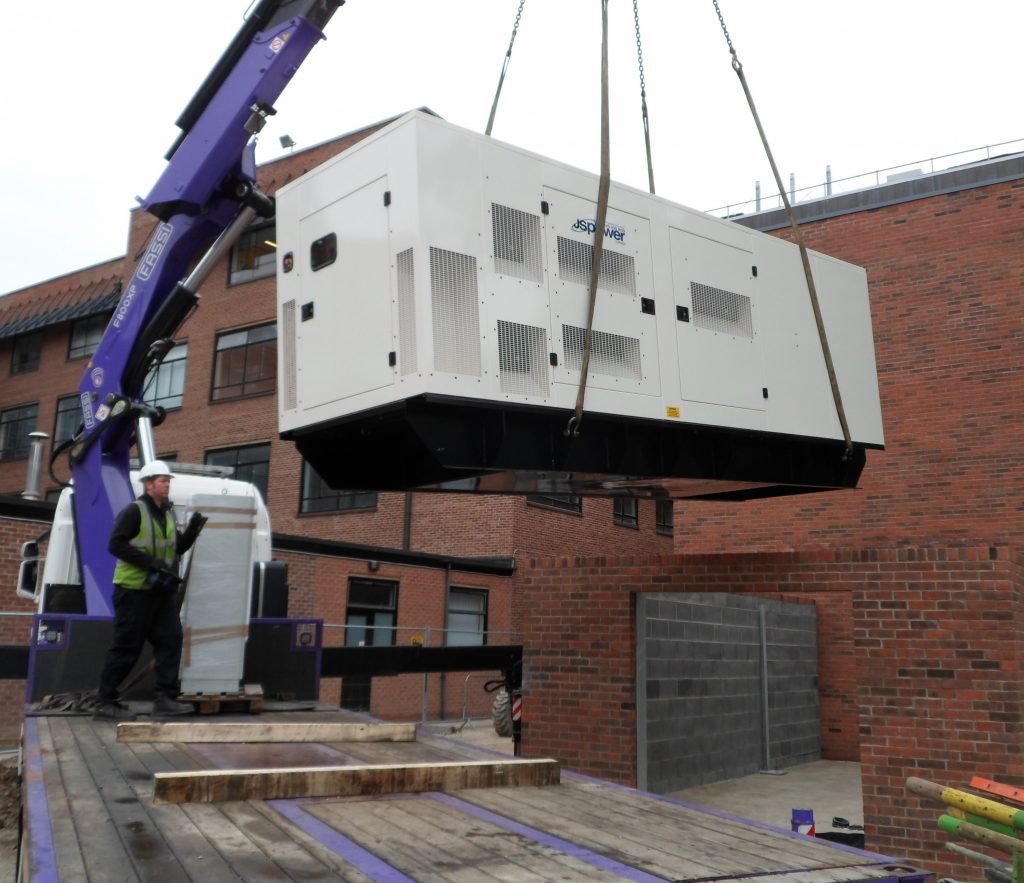 What do I need to know? Diesel or, Biodiesel Generators and associated equipment should be installed by fully qualified generator...
Read More
Benefits of JS Power
Range of Power Solutions
Meet the exact needs of our clients
A range of industries
Invaluable additional services such as Load bank testing and Remote Monitoring